IBS Board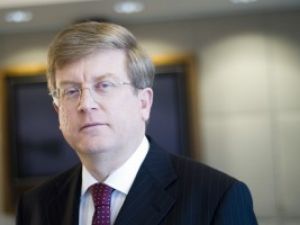 Nick Readings
Executive Chairman
Nick Readings has been in the insurance industry for over 40 years in most roles encompassing specialist consulting, underwriting and latterly broking. The current focus is the operation of the group's insurance carriers in run off and, in the live sector, the international delivery of MGA and broker services to clients.
He qualified as a chartered accountant in a specialist West End accountancy practice and, after gathering other experience within the accounting profession, he joined a major Lloyd's broker to manage their relationships and their business relating to Pool insurance companies. He has held a number of other insurance appointments including the Lloyd's Market where roles included reserving and the development of in house systems capability, followed by consultancy work including a major part in the Equitas project.
Having been involved in discontinued portfolios since 1991, he continues to support this aspect of the business but is more recently focused on service support of both underwriters and brokers together with the introduction of new capital to the market. Whilst spending 20 years dealing with industry problems (run-off/closures) he now operates as CEO of Independent Broking Solutions Limited (IBS) a commercial London based network for international insurance specialists. Within this role design of solutions both corporate and insurance placements are delivered to the clients of IBS and the parallel operation in the Coverholder/program arena MGA Capital Limited.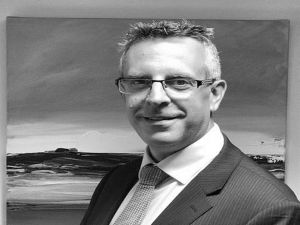 Andrew Norman
Director
Andrew Norman has over 15 years' experience in the London insurance market. With a background in placing and administering North American property and casualty Binding Authorities, his expertise extends to the technical, operational and broking requirements of numerous classes of both direct and reinsurance contracts.
Previous to joining Independent Broking Solutions (IBS) in 2012, Andrew was the Operations Director of a Lloyd's Broker with responsibility for all aspects of back-office operations, compliance with market placing and technical standards and the implementation of technology to ensure efficient and accurate interface between carriers and clients.
Andrew was appointed Technical Director of IBS in 2014 and to the board in 2016, heading-up the Technical team who provide all aspects of contract administration to our network of AR's. This includes ensuring the market and jurisdictional compliance of Slips; coordinating Coverholder compliance and when required advising our AR's on the structure of their placements. Drawing on his familiarity of the London market and his broking experience, Andrew also advises on potential carriers for difficult to place contracts.
Jonathan Sprules
Director
Jon Sprules joined Independent Broking Solutions Limited in May 2017 initially with the role of underwriter support to a binder held by an IBS client. He migrated to the role of Compliance Manager after completing the closure of the underwriting portfolio following the risk carrier's decision to cease underwriting.
The compliance role compliments Jon's previous 6 years' experience as a risk manager for a large commercial operation and has over 30 years' experience in the placing and administration of insurance risks.
Within his current role he has taken on further responsibilities whilst delivering a controlled compliance function and currently specialises beyond that role in the area of new client delivery allied to the additional focus on a digital delivery of insurance products with those clients.
Jon was appointed to the Board of Independent Broking Solutions Limited on 1 June 2018.
Patricia Hannam
Having operated in the London Market all of her working career, Patricia has a clear understanding of the market dynamics and personalities involved.
As both the Head of Human Resources and the Company Secretary for the Group and Client Company's, her focus is on corporate governance, banking, vetting, and the large range of human resource management.